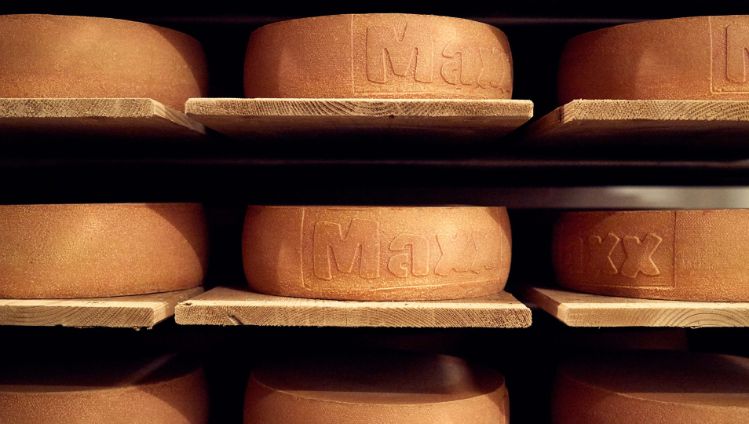 We're not your standard dairy. Original. Different – this motto encapsulates how Studer specialty cheesemakers works, and has inspired unique masterpieces that we can rightfully be proud of. Continual quality checks, certified processes, and long-standing partnerships with reliable suppliers are what have enabled us to guarantee consistently high quality over the years.
This is quality you can taste – proven, among other things, by the annual awards and prizes we receive from international jurors.
Awards from the World Cheese Awards
Studer specialty cheesemakers regularly sparkles at the World Cheese Awards, winning top awards. Year after year, our «Der scharfe Maxx», «Der edle Maxx 365» , «Alter Schweizer» and «Le Baron» cheeses take the crown in their respective categories.
For Studer cheesemakers, the awards are confirmation that it's worth following your own path and constantly reinventing the art of making cheese. The awards also act as motivation to continue doing this in the future.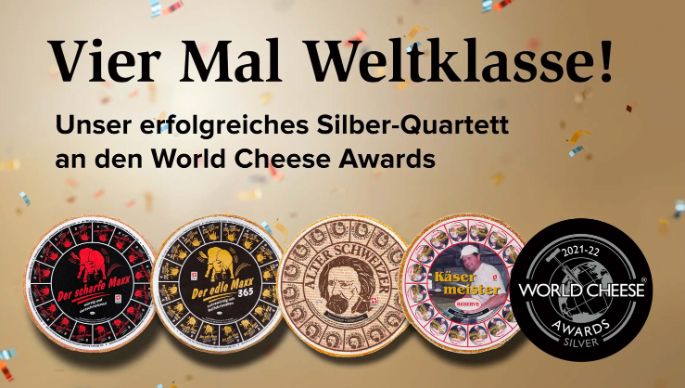 Marketing cookies necessary
Please accept the relevant cookie category to view this content