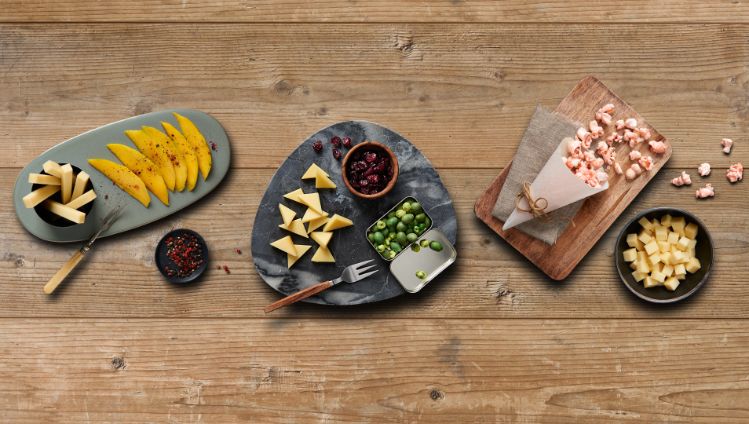 Delicious in combination: Pairings with cheese from Studer
Get your creative juices bubbling and bring the deliciousness to boiling point!
Create unexpected pairings with our diverse range of cheeses. You might try pairing "Der scharfe Maxx"
with caramelized almonds, or serve it alongside lychees.
We've put together the most imaginative combinations with Studer cheese for you here!