Ingredients
serves 8 Personen
Choux pastry

200 ml

milk

80 g

butter

5 g

salt

160 g

white flour

3

eggs

60 g

«Wällechäs mild», cut into small cubes

60 g

«Die zarte Klara», cut into small cubes

salt, pepper, nutmeg, pinch of saffron

1 tbsp

peanut oil
Tomato salsa

2 piece(s)

onions, cut into small cubes

1 piece(s)

garlic clove, cut into small cubes

1 piece(s)

carrot, cubed

0.5 piece(s)

celeriac, cubed

100 ml

olive oil

150 g

Pelati tomatoes, peeled

2 piece(s)

fresh tomatoes, cubed

2 branch(es)

rosemary

2 branch(es)

thyme

200 ml

white wine

2 tsp.

tomato puree

20 piece(s)

capers

1 bundle

basil
Preparation
Choux pastry

Bring the milk, saffron, butter, and salt to the boil in a large pan. Slowly add 160g of flour and stir over a low heat until the dough comes free of the base of the pan.

Leave to cool and add three eggs. Season to taste with salt, pepper, and nutmeg.

Add 120g of cheese. Take a tablespoon-sized quenelle of the mixture and cook at 160°C in a fryer.

Salsa

Sauté the onions, garlic, and vegetables in olive oil.

Finely chop the rosemary and thyme, and add to the mixture. Add the tomato puree and then deglaze with white wine.

Add the peeled and fresh tomatoes. Next, cover and leave to simmer over the lowest heat for around an hour.

Thoroughly mix the salsa using a hand blender and set to one side.

Before serving, add some finely chopped basil and capers (together with balsamic vinegar if wished).

To serve

Spoon the salsa onto a plate.

Place the freshly fried choux pastry puffs on top and garnish with a drizzle of olive oil and a basil leaf.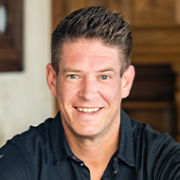 Marketing cookies necessary
Please accept the relevant cookie category to view this content