Ingredients
serves 4 Personen
Hot dog

4 piece(s)

hot dog rolls

4 piece(s)

knacker or wiener sausages, each approx. 90-100g

4 tbsp

mustard mayonnaise

4 tbsp

white cabbage salad

4 tbsp

fried onions (see the Pasta Ribbons recipe)

4 tbsp

tomato salsa (see the Pastry Puffs recipe)

4 slices

gherkins

120 g

«Wällechäs mild»

4 slices

fried bacon
Mustard mayonnaise

50 g

mayonnaise

25 g

Thomi mustard – light blue

25 g

Thomi Dijon mustard

5 g

Moutarde de Meaux

5 g

wasabi paste

5 g

horseradish (jar)

1 piece(s)

lime (juice)

0.5 pinch

saffron

salt, pepper, Tabasco
Cabbage salad

1 head

white cabbage, finely sliced

1 piece(s)

onion, cut into small cubes

4 slices

bacon, cut into small cubes

100 ml

Kressi vinegar

200 ml

sunflower oil

salt, pepper, caraway
Fried onions

6 piece(s)

onions

200 g

butter

300 g

peanut oil

salt, pepper, curry powder, powdered paprika
Tomato salsa

2 piece(s)

onions, cut into small cubes

1 piece(s)

garlic clove, cut into small cubes

1 piece(s)

carrot, cubed

0.5 piece(s)

celeriac, cubed

100 ml

olive oil

150 g

Pelati tomatoes, peeled

2 piece(s)

fresh tomatoes, cubed

2 sprigs

rosemary

2 sprigs

thyme

200 ml

white wine

2 tsp.

tomato puree

20 piece(s)

capers

1 bundle

basil
Preparation
Mustard mayo

Combine all the ingredients in a bowl.

Pour into a spray bottle and chill.

Cabbage salad

Fry the onions and caraway with the bacon in a frying pan until the bacon starts to crisp up.

Next, remove the onions and bacon from the pan, place them straight into a bowl along with the white cabbage, and mix well.

Cover and leave for approx. one hour to allow the flavors to infuse.

Season with vinegar, oil, salt, and pepper.

Fried onions

Finely chop two onions and sweat them in butter until they turn a golden-brown color.

Season with salt and pepper and set to one side.

Cut four onions into rings and dust with flour (optional: replace with paprika or curry powder). Fry in peanut oil at 150°C.

Leave the fried onions to drain on a piece of kitchen paper.

Tomato salsa

Sauté the onions, garlic, and vegetables in olive oil.

Finely chop the rosemary and thyme, and add to the mixture. Add the tomato puree and deglaze with white wine.

Add the peeled and fresh tomatoes. Next, cover and simmer for approx. one hour on the lowest heat.

Blend the salsa using a hand blender and set to one side.

To serve the hot dog

Gently warm the hot dog bun in the oven.

Fry the sausages in a frying pan or griddle pan.

Slice open the bun (not all the way through) and spread the tomato salsa along one side. Spoon the cabbage salad over the other side.

Place the sausage in the center of the bun.

Add the pickles.

Then sprinkle over "Wällechäs" cheese and the fried onions.

To finish, top with a drizzle of mustard mayo.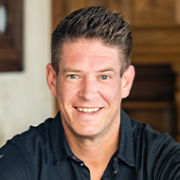 Marketing cookies necessary
Please accept the relevant cookie category to view this content